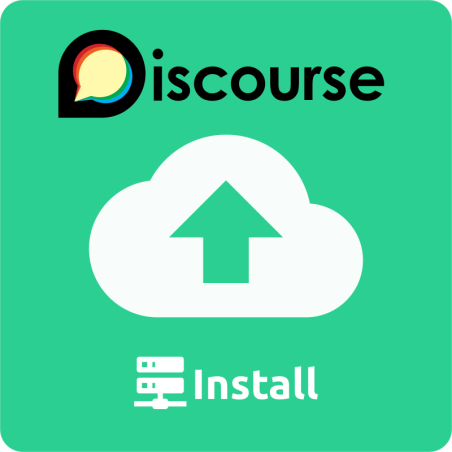  
Discourse Install Service
This is an installation service for Discourse, an open source bulletin board CMS. It can be downloaded for free, but it requires a little effort to install because it requires building a server environment, acquiring the Domain, and TLS authentication. Discourse is used all over the world as a platform for sharing information and exchanging opinions, such as internal bulletin boards and customer support pages. It supports multiple languages (including Japanese). This is the CMS used in the forums on this site.
Install under any of the following conditions.
1. Installing on a virtual machine in the cloud
When installing on a cloud machine such as AWS, Azure, GCP etc., it is necessary to register with one of the services separately in advance and prepare a virtual machine. It is also necessary to acquire a domain (www.example.com, etc.) (we support domain acquisition, cloud service registration, and virtual machine creation).
Monthly usage fee for the above virtual machine (1,000 yen to 2,000 yen), data transfer fee (up to 100 GB is free, etc.), *1) domain name maintenance fee (annual fee: 2,000 yen to 3,000 JPY) is required separately. .
2. Installation on an on-premise machine (in-house/home PC)
Separately prepare a desktop machine with Linux(Ubuntu) (model up to 5 years ago, memory 4GB or more), and remotely connect to this machine to perform the installation work. We will support you to prepare the environment necessary for Discourse installation work, such as installing Linux on the prepared PC, remote connection setting by SSH, domain acquisition, etc. *1) Domain name maintenance fee (annual fee: about 2,000 yen to 3,000 JPY) is required separately.
*1) Not required if you use a free domain or have already acquired one.
No customer reviews for the moment.