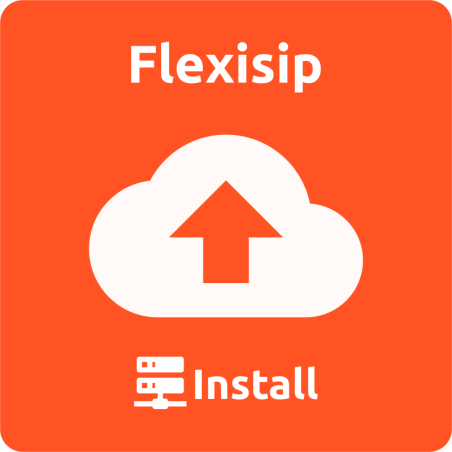  
Install Flexisip Account Manager (NOT included Flexisip)
It is an installation service of Flexisip Account Manager for Flexisip SIP server.
NOTE) NOT included Flexisip sip server install service
It is necessary to register a cloud service such as Amazon AWS, Google GCP, and Microsoft AZURE etc, and to select a computer machine, or to prepare a dedicated PC in your company or home in advance.
Note) Monthly cloud service usage fee (depending on the contracted cloud service and the computing machine selected within that service. Example: AWS is selected for the cloud service and Lightsail is selected for the computing machine. : $ 3.5 ~) will be charged. If you install it on your company's or home PC, this cost will not be charged.
Number of registered accounts (default): 5 (can be increased by hundreds)
The system will be installed on the machine selected from the above services, but in principle you should manage the system after installation.
According to your budget and usage, we will follow you up that you should select which one of the cloud service such as Amazon AWS, Google GCP, Microsoft AZURE and which one of the computing machine in it.
After you contracted with the one of the services, we will advice you how to access to your cloud machine to operate remotely from you and us by SSH connection (password authentication setting). Also help you how to get a domain which is required to access to your SIP server.
We access to the selected machine remotely to proceed with the system installation and settings. After finished this process, restore the SSH settings (change the password or return the settings to the previous), and check the system runs precisely.

If necessary, we have prepared a system maintenance/upgrade service, so please use it.
No customer reviews for the moment.