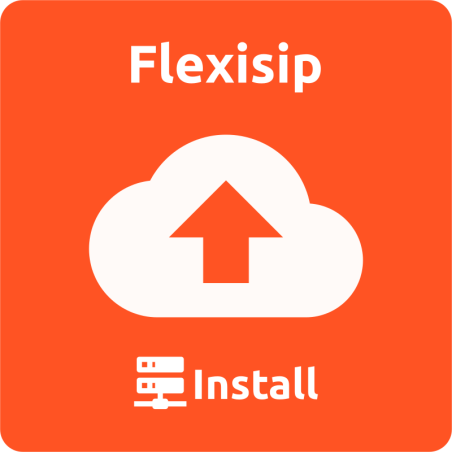  
Install Flexisip (SIP Server) with Flexisip Account Manager
It is an installation service of SIP server (OS: Linux such as Ubuntu) using Flexisip with Flexisip Account Manager.
It is necessary to register a cloud service such as Amazon AWS, Google GCP, and Microsoft AZURE etc, and to select a computer machine, or to prepare a dedicated PC in your company or home  in advance.
Note) Monthly cloud service usage fee (depending on the contracted cloud service and the computing machine selected within that service. Example: AWS is selected for the cloud service and Lightsail is selected for the computing machine. : $ 3.5 ~) will be charged. If you install it on your company's or home PC, this cost will not be charged.
Number of registered accounts (default): 10 (can be increased by hundreds)
The following Install Service included. 
The system will be installed on the machine selected from the above services, but in principle you should manage the system after installation.
According to your budget and usage, we will follow you up that you should select which one of the cloud service such as Amazon AWS, Google GCP, Microsoft AZURE and which one of the computing machine in it.
After you contracted with the one of the services, we will advice you how to access to your cloud machine to operate remotely from you and us by SSH connection (password authentication setting). Also help you how to get a domain which is required to access to your SIP server.
We access to the selected machine remotely to proceed with the system installation and settings. After finished this process, restore the SSH settings (change the password or return the settings to the previous), and check the system runs precisely.

If necessary, we have prepared a system maintenance/upgrade service, so please use it.
The Guideline for Computing Machine
A guideline for computing machines
Although it depends on the number of connections, the guideline for computing to be selected is as follows.
Memory:2 GB

CPU:2 Cores

Storage:30 GB 
About SIP
The Session Initiation Protocol (SIP) is a signaling protocol used for initiating, maintaining, and terminating communication sessions that include voice, video and messaging applications. SIP is a signaling protocol used in Internet telephony, in private IP telephone systems, as well as mobile phone calling over LTE (VoLTE).
Since SIP is packet communication using the IP network of the Internet, it is completely independent of the cellular network used in general mobile services.
Whereas the unique ID (phone number) assigned in the cellular network is an 11-digit number, SIP gives an address like "[email protected]", just like email. The identity of the telephone service starting with 050 and the calling service by the dedicated application provided by LINE, Skype, MVNO companies is the IP phone by SIP, and the call charge is cheap or free by linking the telephone number and the SIP address.
SIP Server:Install Flexisip
Install Flexisip's SIP server and Account Manager to manage your SIP accounts.

The differences between the IP phone system by Flexisip (using Linphone for the dedicated application) and other IP phone services such as LINE are as follows.
*1) Dedicated Network *2) Unable to access from anyone except the owner

| | | |
| --- | --- | --- |
| | Flexisip+Linphone | MVNO/LINE/050 Services |
| Sound Quality | *1) ◎ | △ |
| Text Message | ◯ | ◯ |
| Group Chat (Text only) | ◯ | △ |
| Online Status | ◯ | ◯ |
| Video Call | *1) ◎ | △ |
| Security | *2) ◎ | - |
| Send Files (Option) | ◯ | ◯ |
| Management Users | ◯ | - |
| Customise | ◯ | - |
About SIP IP Phone App
Please add the SIP setting into the standard phone app of your mobile phone, or download the below SIP dedicated application (recommended), and use it by authenticating your account to the SIP server or registering a new one.
Linphone : Android, iOS, Windows, OSX, Linux
Zoiper : Android, iOS, Windows, OSX, Linux
No customer reviews for the moment.