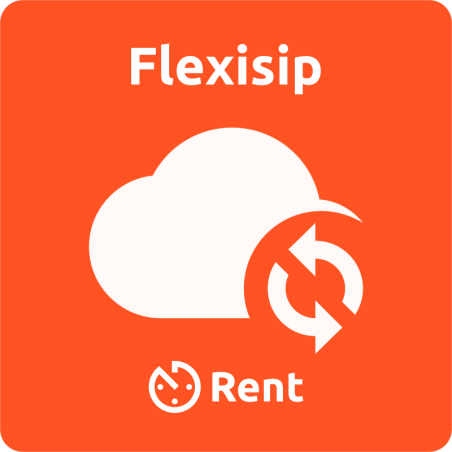  
SIP IP Phone Service
This is the monthly rental service of SIP IP Phone System using Flexisip.

In SIP IP phones, the equivalent of a phone number is called a SIP address, which is written like "[email protected]" like email. You can specify or change the registered account name for free. The default is to use a free domain, but you can optionally change to a domain you already have.
In order for registered users to use this system, it is necessary to install a SIP application such as Linphone or Zoiper or to set SIP configurations in your standard phone application.

Please order after selecting the rental period, the number of registered users, and whether or not to change the domain.
The rental will be start after confirmation of running precisely with the settings of account names and the domain name you applied.
We supply the dedicated SIP IP Phone System built on a cloud computing machine for Rental use. Compared to other commercial services, it does not share resources with third parties, so it has the advantage of ensuring stable communication quality and security. This service includes maintenance and troubleshooting costs such as user account registration/change and system update.
No customer reviews for the moment.